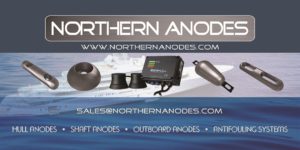 Northern Anodes has access to the largest stock of anodes in Europe, Our goal is to provide both a superior customer experience and tremendous value for our customers. We have the most competitive if not the most competitive online prices for sacrificial anodes in zinc and aluminium as well as public access to the worlds latest technology in anti fouling for all your vessel's anti fouling needs.
With a combined total of over 15 years experience in Cathodic Protection Northern Anodes are your one stop shop for all your sacrificial and anti fouling requirements
We love our customers and welcome your feedback and suggestions. Use our Contact Us page to tell us what we're doing right or what we can improve on.